As someone who has owned a number of iPhone models over the years along with various Android smartphone models manufactured by LG, Samsung, Xiaomi, and others, I am aware of the quirks that can mystify users switching from Android to the iPhone. This blog post covers some of the issues that may amuse or confuse owners of new iPhone models, including the iPhone 8 and iPhone X, as well as older models such as the iPhone 6 and iPhone 7.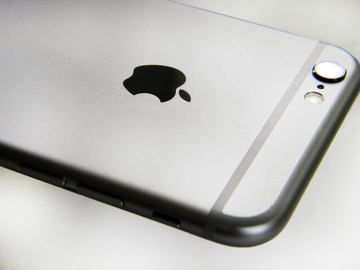 Switching from Android: What to expect
Moving from Android to iOS is a bit like moving from the U.S. to England. People speak the same language, but the accent is different and they use funny terms for trucks and toilets. Here's a quick rundown of what to expect if you are switching from an Android phone to any iPhone model:
Basic touch screen motions are similar, but Apple has several new ways of using the screen.
The app stores generally work the same way on each platform, but users must establish an Apple ID to use the Apple App Store — Google Play accounts won't work.
If you paid for an app on Android, and you want to have it on your iPhone, you will need to repurchase it for iOS.
Registered accounts (for Facebook, Amazon, etc.) can usually be used on either platform, but if you've changed phone numbers you may need to update your account on the Web before reactivating the account on the iPhone app.
Most Android phones have extensive customization options, through system settings, app settings, and special utilities. Apple restricts extensive customization, however.
Many Android phones have removable or upgradable storage. iPhones do not.
You may need to get a new SIM card or go through a special process to carry over a phone number from Android to the iPhone 6. Check with your carrier for details.
I have included additional Android vs. iPhone comparisons in iPhone Basics In 30 Minutes, plus advice how to get around/deal with the differences. Feel free to add your own comments/observations below.