The following post about the iPhone Personal Hotspot feature is excerpted from the book iPhone 6 & iPhone 6S In 30 Minutes by author Ian Lamont.
One of the most useful wireless features on new iPhones is Personal Hotspot, which turns your iPhone into a Wi-Fi access point. This iPhone Personal Hotspot feature is extremely helpful when you are on the road and no public Wi-Fi access is possible for your laptop. As long as your iPhone has a strong carrier signal, the laptop can connect to your iPhone and use the phone's signal to connect to the Internet. This post describes how to use iPhone Personal Hotspot. It includes a short video at the bottom of the post.
How to set up your iPhone Personal Hotspot
Here's how to set up your iPhone's Personal Hotspot:
Go to Settings > Personal Hotspot and turn it on using the toggle.
The phone will display a "Now discoverable" message and a Wi-Fi password. You can change the password to something that's easier to remember by tapping it.
Go to the laptop (or other device you are using), turn on Wi-Fi, and look for the iPhone using the name of the phone (displayed on the Personal Hotspot screen).
Connect to the phone, and enter the password provided on the Personal Hotspot screen.
When the status bar at the top of the phone's screen displays, "Personal Hotspot: 1 Connection," it's ready to use. Even if the phone turns off, the connection will still work.
It is also possible to use Bluetooth to connect your laptop or computer to your iPhone. However, Bluetooth requires pairing and the range is limited. Stick with Wi-Fi if you can.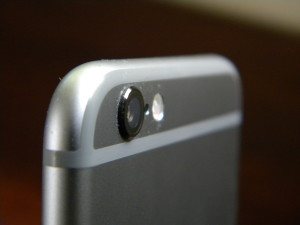 If you use the iPhone Personal Hotspot feature, you will use up your monthly carrier data allotments, perhaps even faster than you normally would. Why? Laptops and tablets allow for easier multitasking and downloading of rich media content. As an alternative, some carriers and Internet providers have set up free Wi-Fi access points in public places for their customers. You'll need your account username and password to connect, but it provides a cheaper alternative.
Video: How to set up your iPhone's Personal Hotspot